At some point by the end of the year we came in contact with Mr Juho Rehakka aka The Nordic Fit and we discussed about writing a short piece on our neckties and pocket squares, which he was very kind to do not long ago. Here it is:
"… I was a little bit hesitant as their ties were clearly not all to my taste, eventhough clearly very nicely made, but the pocket square options looked rather tempting.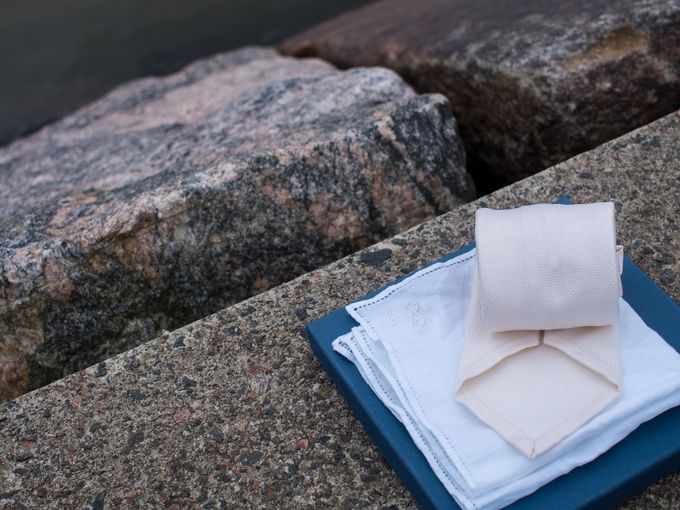 I ended up choosing a natural white jacquard tie with an unlined 8-fold construction. Quite luxurious anatomy for a tie, then. The pocket square I decided to pick up was a white linen pocket square with hand-embroidered borders and initials. The tie is from a limited edition of 33 ties and the pocket square selection is actually quite flexible, as similar pocket squares are produced from multiple materials. I especially liked this option, as I know many of my friends prefer cotton over linen.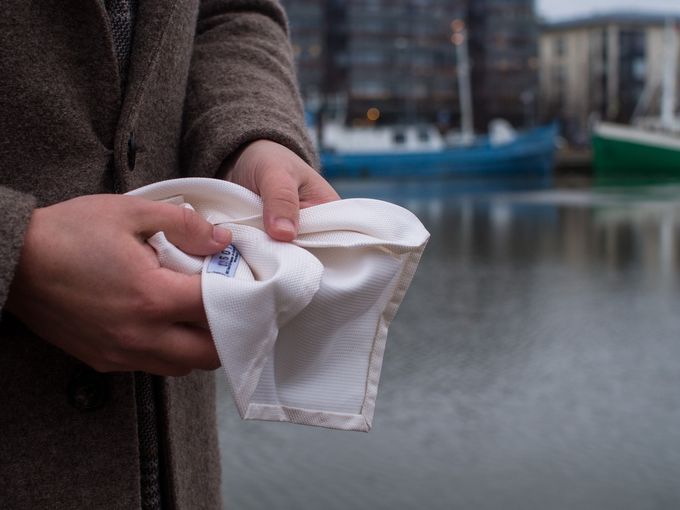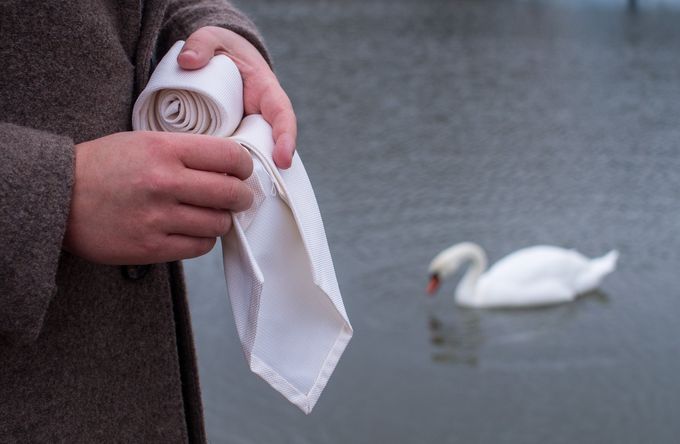 The tie is very lightweight in it's feel for an 8-fold jacquard tie, but as mentioned it does come without lining. This makes it tie rather interesting knots, so expect double or triple dimples more than a very clean single dimple in the middle. The fabric selection and the model I found to be on the classic end of Kydos' offering, but still a little bit different from what I tend to write about. Being in 3.5″ width, it's not really a fashion look, but perhaps falls close to what many recall as a ceremonial tie. In fact, I think this tie will replace a grenadine or similar solid color tie in a summer occasion quite well. I personally thought I'd gladly wear it with a dark brown or a navy linen suit with a classic cut. The tie retails at 170 Euros which is definitely not cheap, but the handwork is neat and the details are there.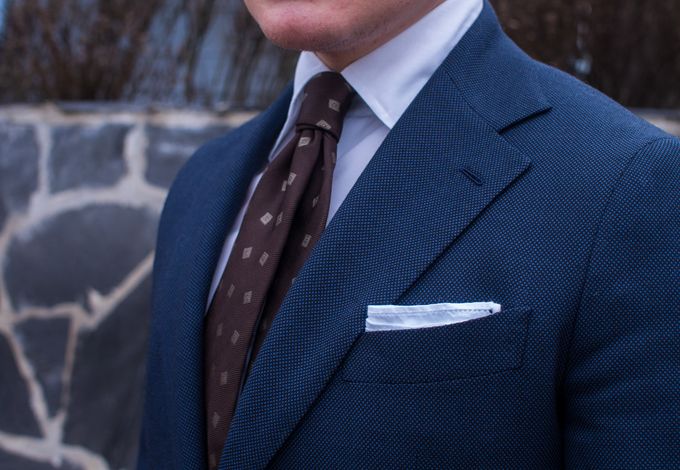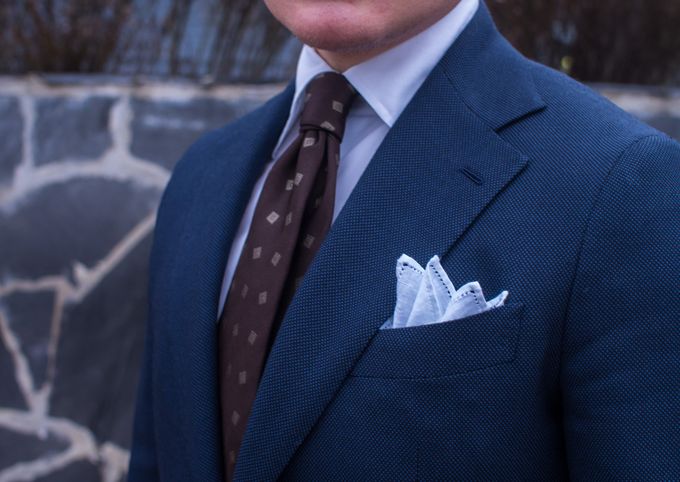 The pocket square on the other hand has already featured in a lot of my Instagram posts as well as here on the blog. I expected I would like it from the pictures on House of Kydos' website, but I have to admit I didn't quite realize how much I would actually like it. Upon receival, it has pretty much replaced my old regular handrolled linen pocket square, and I absolutely love the hand-embroidered borders. The initials are beautifully handmade as well, and they definitely add a nice touch to the item. For more flamboyant personal styles more colorful options are available, but I personally would stick to the wonderful all-white pocket square. All in all though, I love the look all the neat handwork adds to the linen, highly recommended if you like to add a little bit of nearly invisible vintage vibe to your outfit. 85 Euros is, again, not cheap, but quite justified for what you get for it…"
K